Ad Blocker Detected
Our website is made possible by displaying online advertisements to our visitors. Please consider supporting us by disabling your ad blocker.
Everyone knows protractor as a circular, semicircular tool, made up of transparent glass or plastic, for measuring different angles. Majority of protractors measures angles in degree (x°) unit. The other type of Radian-scale protractor measures angles in radiant [π/x] unit. Degree unit is used for different kinds of engineering and mechanical applications. But the most common area where it's used, geometry chapter of schools. All traditional protractors are merely half-disc. You can check some advance protractors, like bevel protractor, having one or two swinging arms. These arms can be used to help in measuring the angles. If you don't have a real protractor, take Protractor Printable. Two versions of protractor printable are mainly in use which is mentioned below.
Printable Protractor 180°
You can take Small Printable Protractor to measure any angle very accurately. It is a standard 6inch protractor with both side (clockwise & anticlockwise) angle measurements. It is beneficial in finding inside and outside corners. It includes 6 inches and 15 cm ruler which is entirely disposable. It is useful for prompt & flexible. It can be folded and keep it anywhere in the file or box easily. Printable Protractor PDF is available in standard size and quality. It can help to bend with curves on a project. You can use thick paper or heavy card stock to get a more rigid feel. Tick paper is helpful with Printable protractor actual size to keep it last longer.
The first version has angle numbers ascending from 0° [zero degrees] to 180° in the counterclockwise rotation. The second version has the angle numbers climbing in a clockwise rotation. It is very helpful and impressive to take help of prints for making school and college projects. All students from different grades need it time to time for a different educational purpose.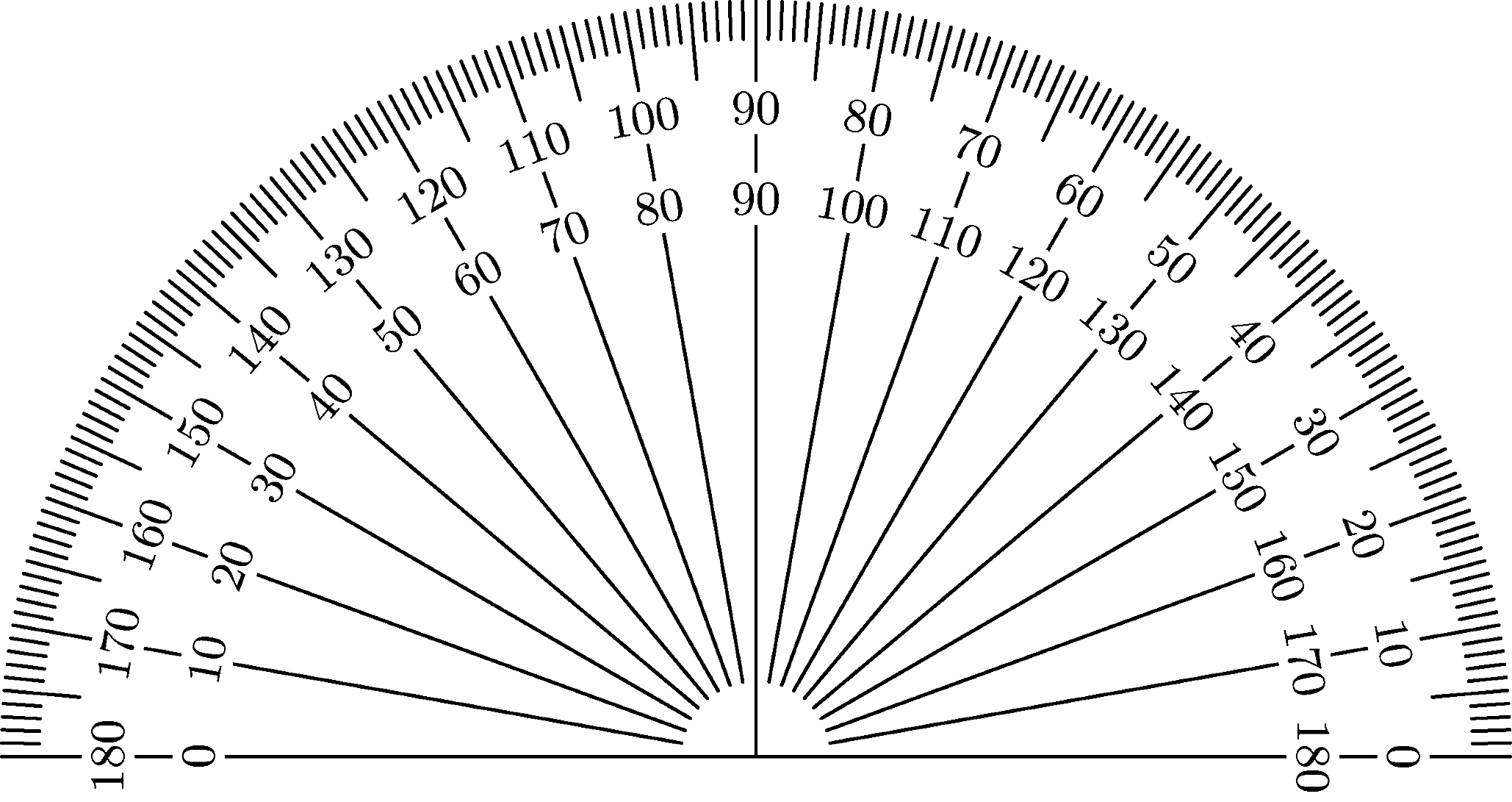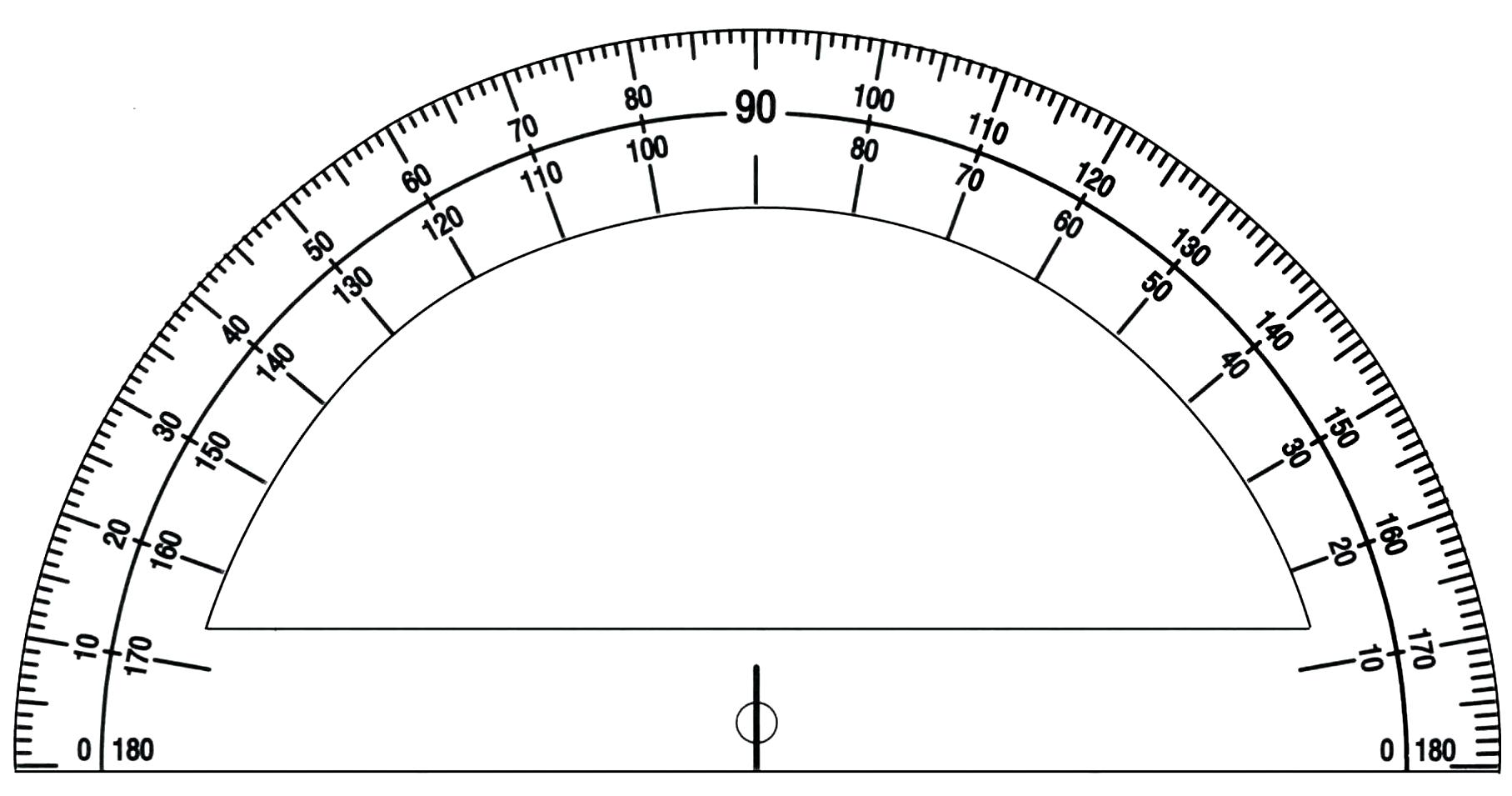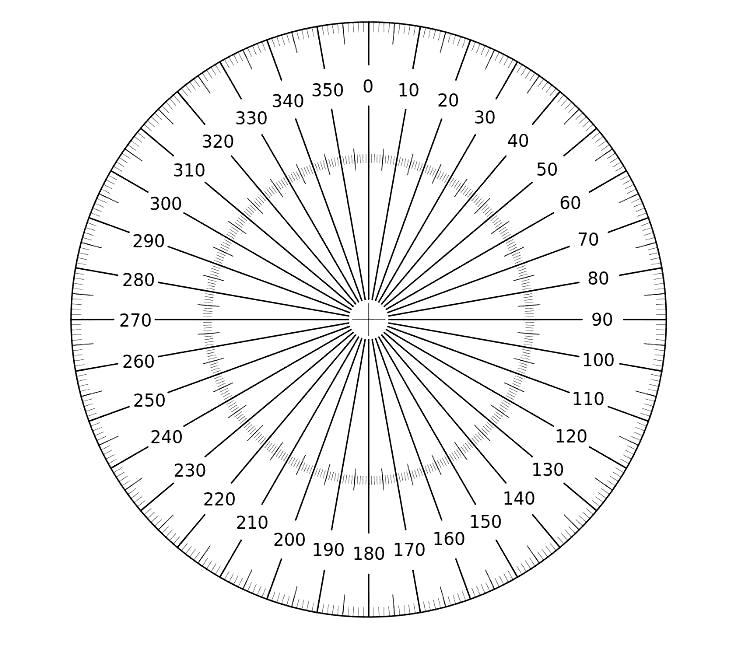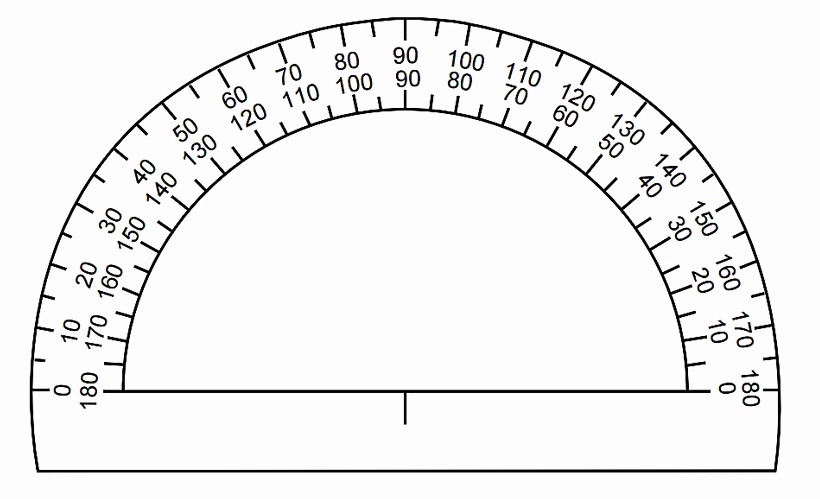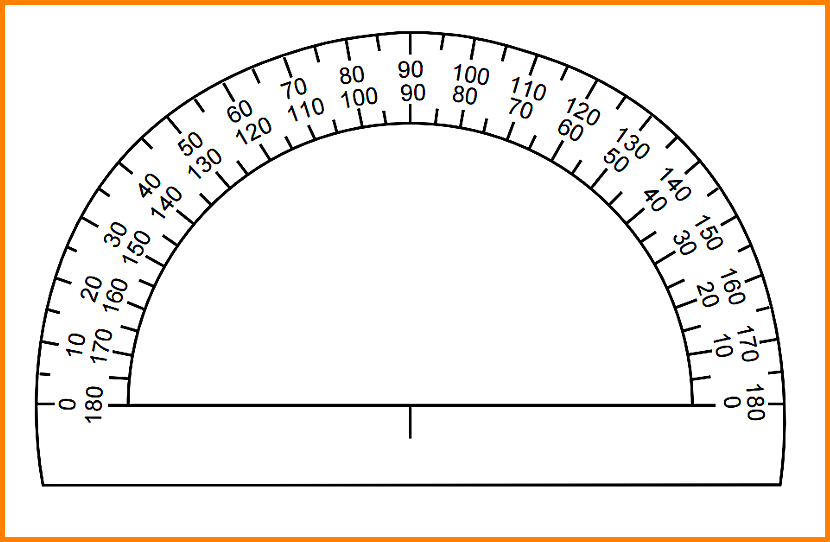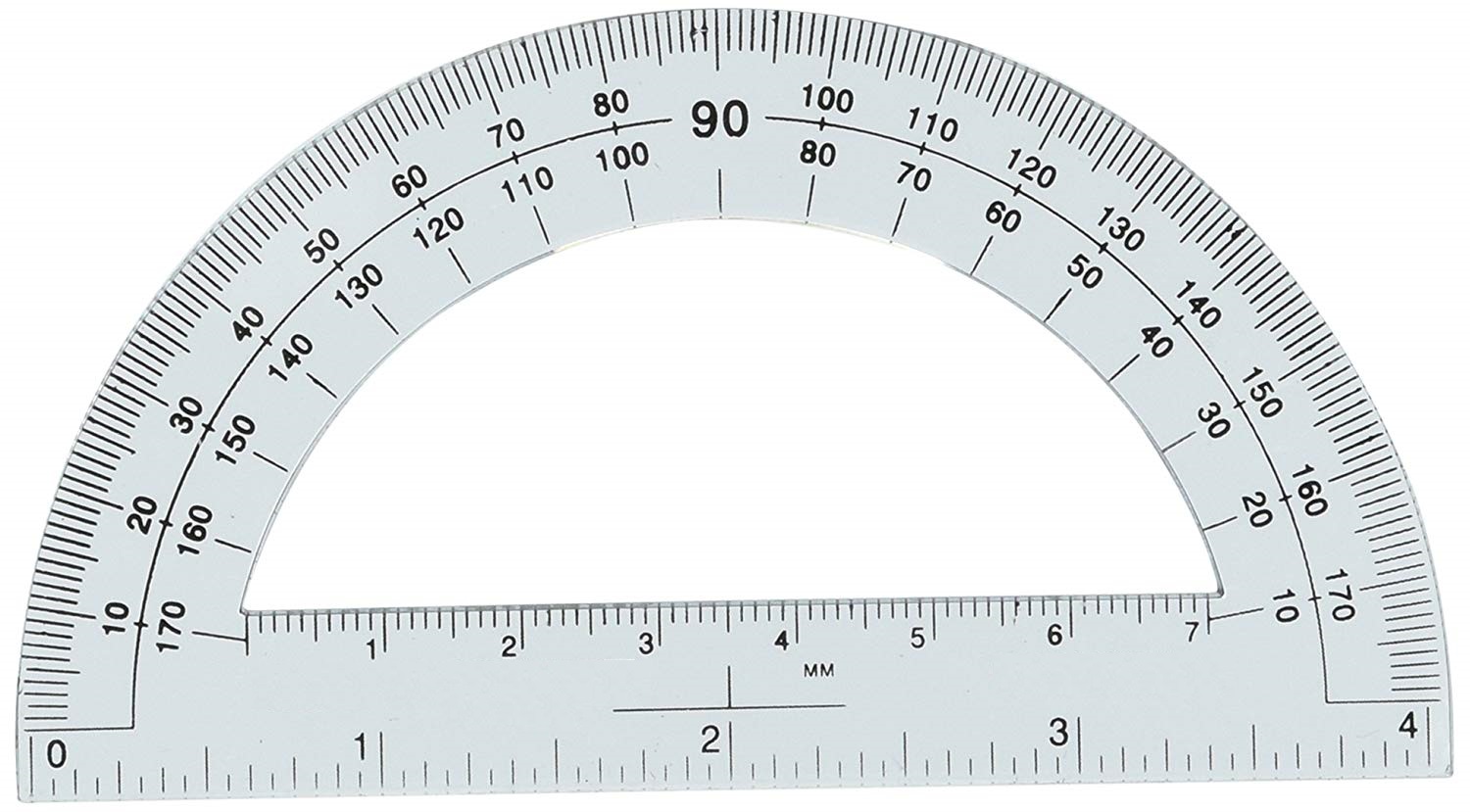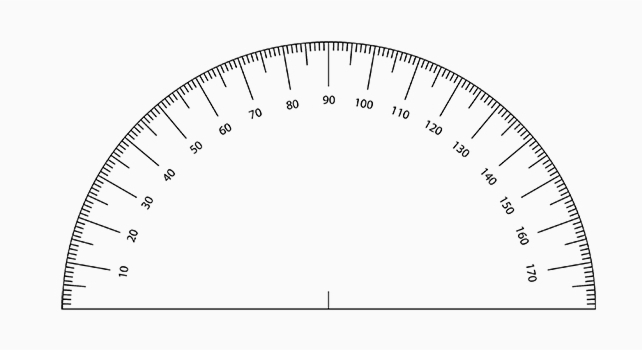 Printable Protractor with Ruler is an excellent asset to assist in learning angle measurement involved in the development of 2D,3D shapes. The Printable Protractor 180 can be printed in the actual size of the document without any resizing or scaling. Avoid using the "fill entire paper," "fit page," or "scale to fit" as it will affect the image that needs to be printed smaller or larger than its actual size — all the operating systems such as Windows, Macbook, etc all the print options. We are providing to you a collection of Printable Protractor 360°; it contains different size and formats. Students or any other persons can use a printable protractor for students. You can share it on different social media platforms. There are many Free Printable Protractor that can be used for various kinds of personal and educational purpose.